Their Mission
Big Idea Project unleashes student potential by providing a student-centered approach that connects the head and the heart through experiential learning, resulting in personal development that goes beyond knowledge.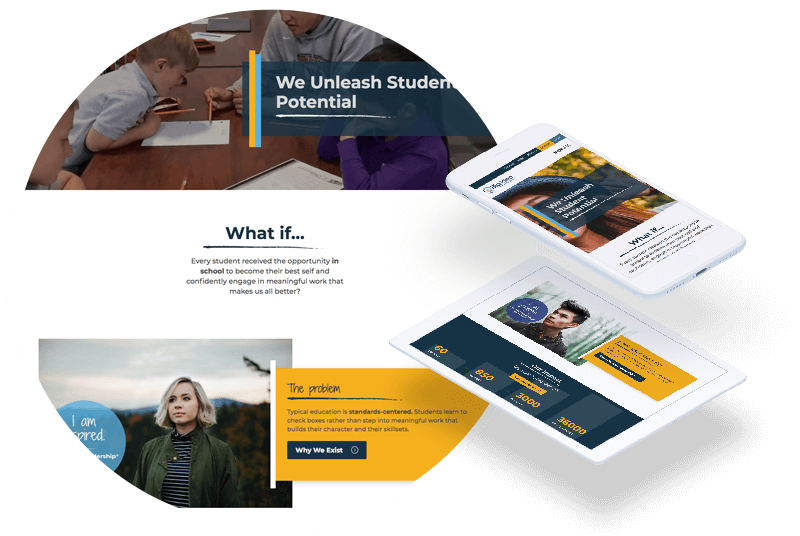 Before & After
Before
Big Idea Project came to me frustrated with their previous web developer and needing a change, fast. They had recently had their website redesigned, and it had become hopelessly broken within a few months.
They needed a website that would be dependable, easily editable, and professional looking for an important conference they had scheduled.
After
Reduced installed plugin dependencies from 63 to 10
Fixed broken forms
Video header to catch visitor's attention
Bright brand colors used to create excitement
Subtle animations to add interest to the site's experience
Created consistent branding and styling across a large variety of page layouts
Student project gallery with filters and tags
Kaitlyn is incredible! She was vital to our total website rebuild as well as helping design and create additional publications for our organization. In addition to doing amazing work in a cost effective and timely fashion, she was super patient with our often fickle and indecisive design opinions. I highly recommend her for any website build or design needs you or your organization may have.
Mike Ramsey
Director of Operations – Big Idea Project
Want a website like this?
Interested? Let us know!