My Mission
My mission is to make a beautiful, low-cost website for your small ministry or nonprofit, so that you can spend more time and money accomplishing your mission.
I'm based out of Lakewood, Colorado, and love to support local organizations – but also work with nonprofits and ministries all over the United States.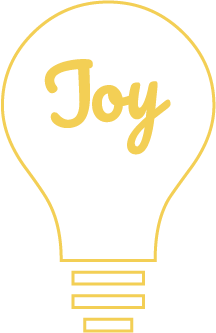 The Idea

The idea of Joy Media began in college, while I was dreaming of what my future could look like. I started to realize that I didn't want to spend my life working for a marketing company or web design agency.

The Mission

I wanted to help people see their dreams and goals come to life (I'm a 2 – The Helper – on the Enneagram so that makes sense).

Business Experience

When I graduated college, I gained valuable experience working in the business world, designing and developing websites for small companies and businesses.

The Dream Is Real

I now own and run Joy Media, my dream turned reality, where I get to help nonprofits and ministries get off the ground with a low-cost website.
Learn more about me:
Click on a picture to read more.
I love hiking in the mountains, and am addicted to the Colorado sunshine (300 days per year!)
I absolutely LOVE tea.
I'm married to my best friend! Hooray!
My favorite color is yellow. Can you tell?
Folk, acoustic, and movie scores fill my Spotify playlists.
I own the snuggliest cat on the planet.
Baking (especially bread) is one of my favorite hobbies.
I want to know more about you!